On the occasion of the International Day of Missing Children, we publish the various initiatives promoted by the IAC and by the international networks to which IAC's belong and which intervene in this field.
Discover below the events, materials, campaigns and documents developed in 2021 to mark the International Day of Missing Children, which is celebrated on May 25.
Instituto de Apoio à Criança (IAC)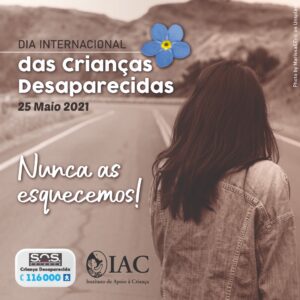 This year, the IAC promotes the "Missing and Sexually Exploited Children" webinar, in which it presents a new institutional video that brings together images and testimonies of the joint intervention of its sectors in the field of missing children, for a single and even concerted response.
Throughout the month of May, the "Escolas Alfaiate" project implemented by the SOS Criança service of the IAC promoted awareness sessions on this subject in Lisbon's undergraduate schools, with the creation of various materials which we share below.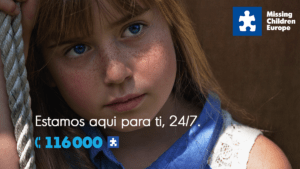 This year, the Missing Children Europe campaign is broadcast on social media and contains short videos with short messages recorded by MCE partners around the world, with the message in each mother tongue "We are here for you".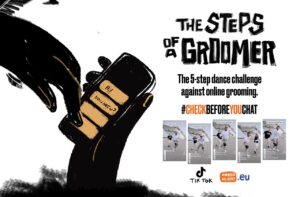 AMBER Alert Europe and the Network of Experts in Policing Missing Persons (PEN-MP) have developed a joint plan to fill this gap. We are now proud to present our Common European Approach to Missing Persons (CEA). The CEA is a multi-level plan which lays the foundations for the gradual construction of an environment in which the internal borders of the European Union do not constitute an invisible obstacle in the case of missing persons, namely missing children. Amber Alert is also promoting a campaign to raise awareness of the dangers of online child recruitment, through a challenge in which they have transformed the 5 steps of online recruitment into 5 dance steps.
ICMEC - The International Centre for Missing & Exploited Children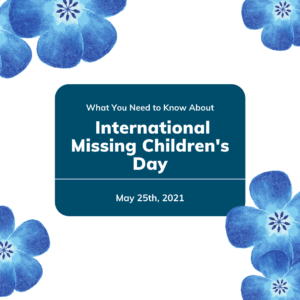 For more than 20 years, this day, May 25, has been celebrated in recognition of the millions of missing children. This year, ICMEC will activate a campaign on its social media to raise awareness of the prevalence and complexity of this problem, culminating in the sharing of a powerful 5-minute documentary about a kidnapped and rescued young girl. These are real stories, told firsthand, by the real heroes.